AMBCANADA has Regional Groups in three locations across Canada, namely, in Montreal, Toronto and Victoria that bring together AMBCANADA members in a variety of events. Here is more information about them and their activities:
MONTREAL (for Montreal and Quebec)
Regional Director – Anne Leahy
aslleahy@gmail.com
Upcoming and Recent Events
2020
Chers collègues,
Nous voici arrivés au terme d'une année bien différente de celle envisagée en janvier. J'espère qu'elle n'a pas été trop pénible dans l'ensemble et que vous avez pris soin de votre santé. Qui au début de cette année aurait prédit que l'histoire allait se répéter? Je pense aux pandémies de début de siècle, la grippe espagnole de 1918-1920 et aux élections américaines de 1920 et de 2020 qui allaient marquer un changement notable à la présidence.
Il n'a pas été possible de nous réunir à Montréal tel que nous l'aurions aimé et j'espère que ce sera possible en 2021. Entretemps, notre association renommée l'Association des anciens ambassadeurs du Canada, a organisé une série de webinaires mensuels qui connaissent un grand succès. Vous recevez une invitation directement par courriel de vous joindre sur la plateforme zoom au moyen du lien fourni, c'est tout simple dans le confort de votre foyer. Le webinaire d'aujourd'hui a permis à six collègues-auteurs de nous parler de leurs livres qui viennent d'être publiés.
Vous aurez aussi constaté, par le courriel du 11 décembre, sur notre site web et sur notre compte
twitter,
que l'association encourage ses membres à participer à la campagne de cartes de Noël en faveur de la libération de
Michael Kovrig et de Michael Spavor
détenus en Chine. (cliquez sur le lien)
En ce temps des fêtes, je vous fais mes meilleurs voeux de santé et d'optimisme et je vous souhaite un Joyeux Noël,
Anne Leahy
---
2019
We continued the tradition of a friendly meeting in August between our members and former Québec delegates from the Québec-Charlevoix region. Being for the most part involved in our communities, our reunion on Île d'Orléans offers us a great opportunity to network and indulge in the pleasure of socializing.
In Montreal, the annual meeting was held at the Institut de Tourisme et d'Hôtellerie du Québec, whose table is now one of the best rated in the country. We welcomed the creation of a chapter in Montreal of former French-speaking employees of the Department of Foreign Affairs. They meet bimonthly with an invited speaker, which helps us to increase the visibility of our profession of diplomats.
---
2016-18
In August 2018, the Montreal-Québec region featured Peter Boehm, the PM's G7 Sherpa who spoke to the group in March on the challenges of the Charlevoix Summit. Earlier, we had invited Lawrence Cannon to reflect on his political and diplomatic experience as he was ending his tenure as Canadian Ambassador to France after having previously served as Minister of Foreign Affairs in the Harper government.
We also featured in 2017, one of the only remaining print media Canadian correspondant on international affairs Laura-Julie Perrault who spoke of the importance and the precarity of Canadian expertise in this area.
A summer tradition is in the making. For the second year, members of RHOMA and the Association des Anciens Délégués du Québec of the Quebec-Lower St Lawrence region came together informally at a country house outside Québec.
Regional members are encouraged to contact each other to support and propagate their social and charitable projects and also their literary and artistic activities.
---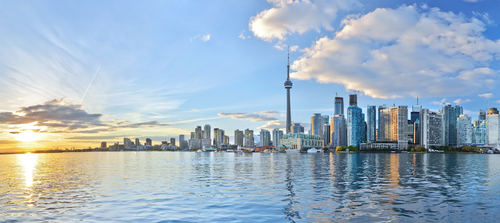 TORONTO (for Toronto and southern Ontario)
Regional Director – Jon Allen
jon.allen@utoronto.ca
Upcoming and Recent Events
2019
Activity in the Toronto region has included efforts to market "Not Mentioned in Dispatches" to a number of bookstores here as well as Jon Allen cohosting with CIC, the Munk School of Global Affairs and Massey College a full day conference on Populism. The Conference included speakers from Europe, the US and Canada and concluded with a discussion with Bob Rae and Lisa Raitt. RHOMA Toronto is currently working with the Bill Graham Centre for Contemporary History on a conference on the "Future of Diplomacy". Exact date to be confirmed.
---
VICTORIA (for Victoria, British Columbia and the West)
Regional Director – David Collins
Upcoming and Recent Events
2019
The Victoria chapter of RHOMA had a number of activities and events this year. RHOMA members participated in a number of CIC events, sitting on panels for the University of Victoria's Model UN conference, discussing international careers in UVic's job fair and in a CIC panel organised by the CIC and the university's political science club. RHOMA had two lunches this year, participation in which was expanded to the broader community of retired Canadian foreign service people. RHOMA and CIC also co-organised a well-attended panel at the University of Victoria on the future of Canadian diplomacy, supported by UVic's Centre for Global Studies. Participants included former ambassadors Jillian Stirk and Mark Lortie, PAFSO President Pam Isfeld, and former CBC/Radio Canada correspondent Patrick Brown. The panel can be viewed on the link below
September 25, 2019: RHOMA-CIC Panel on The Future of Canadian Diplomacy, 5:00 P.M. to 7:00 P.M., Centre for Global Studies, University of Victoria SEE IT HERE
May 31, 2019: Spring Lunch 12:00 P.M., Victoria Golf Club , 1110 Beach Dr, Victoria
---
November 30, 2018: Annual Christmas/Holiday Lunch
October 16, 2018: Joint reception and tour event with Art Gallery of Greater Victoria