AMBCANADA has Regional Groups in three locations across Canada, namely, in Montreal, Toronto and Victoria that bring together AMBCANADA members in a variety of events. Here is more information about them and their activities:
MONTREAL (for Montreal and Quebec)
Regional Director – Pierre Guimond
pierre.guimond75@gmail.com
Upcoming and Recent Events
2023
The Québec-Montreal section of the association saw a change of guard on January 1, when after several years of great service marked among other things by the pandemic, our colleague Anne handed its management over to Pierre Guimond. Following the practice established by Anne, the chapter held its first meeting on February 1st at McGill University's Faculty where 15 colleagues, AmbCanada members and guests from other GAC employment groups had a great time to meet again.
While a good period of time was devoted to reconnecting in small groups, the assembly also reviewed current issues at GAC as the decline of bilingualism, the initiatives of Minister Joly and the Senate group on "the 'future of diplomacy' and the current direction of Canadian foreign policy. The meeting ended with the distribution of a survey aimed at consulting the section in a slightly more formal way; the results of this survey will be examined in the coming weeks in order to establish a plan of activities .
2021
Slowly but surely, we are resuming our activities in the Montreal region. In August, in what has become an annual summer tradition, former ambassadors and delegates-general of Quebec who live in the National Capital and Charlevoix region got together. The need to follow health measures meant that in a smaller group, we really had the time to savour the occasion.
In mid-November, there was a sufficient number of us to organize our lunch, the first since October 2019. It was obvious that colleagues were delighted to converse in person and spontaneously while enjoying a good meal. Future events will depend on the course of the pandemic.
Regional members are encouraged to contact each other to support and propagate their social and charitable projects and also their literary and artistic activities.
---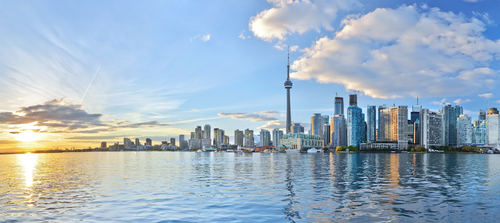 TORONTO (for Toronto and southern Ontario)
Regional Director – Jon Allen
jon.allen@utoronto.ca
Upcoming and Recent Events
2019
Activity in the Toronto region has included efforts to market "Not Mentioned in Dispatches" to a number of bookstores here as well as Jon Allen cohosting with CIC, the Munk School of Global Affairs and Massey College a full day conference on Populism. The Conference included speakers from Europe, the US and Canada and concluded with a discussion with Bob Rae and Lisa Raitt. RHOMA Toronto is currently working with the Bill Graham Centre for Contemporary History on a conference on the "Future of Diplomacy". Exact date to be confirmed.
---
VICTORIA (for Victoria, British Columbia and the West)
Regional Director – David Collins
Upcoming and Recent Events
2019
The Victoria chapter of RHOMA had a number of activities and events this year. RHOMA members participated in a number of CIC events, sitting on panels for the University of Victoria's Model UN conference, discussing international careers in UVic's job fair and in a CIC panel organised by the CIC and the university's political science club. RHOMA had two lunches this year, participation in which was expanded to the broader community of retired Canadian foreign service people. RHOMA and CIC also co-organised a well-attended panel at the University of Victoria on the future of Canadian diplomacy, supported by UVic's Centre for Global Studies. Participants included former ambassadors Jillian Stirk and Mark Lortie, PAFSO President Pam Isfeld, and former CBC/Radio Canada correspondent Patrick Brown. The panel can be viewed on the link below
September 25, 2019: RHOMA-CIC Panel on The Future of Canadian Diplomacy, 5:00 P.M. to 7:00 P.M., Centre for Global Studies, University of Victoria SEE IT HERE
May 31, 2019: Spring Lunch 12:00 P.M., Victoria Golf Club , 1110 Beach Dr, Victoria
---
November 30, 2018: Annual Christmas/Holiday Lunch
October 16, 2018: Joint reception and tour event with Art Gallery of Greater Victoria